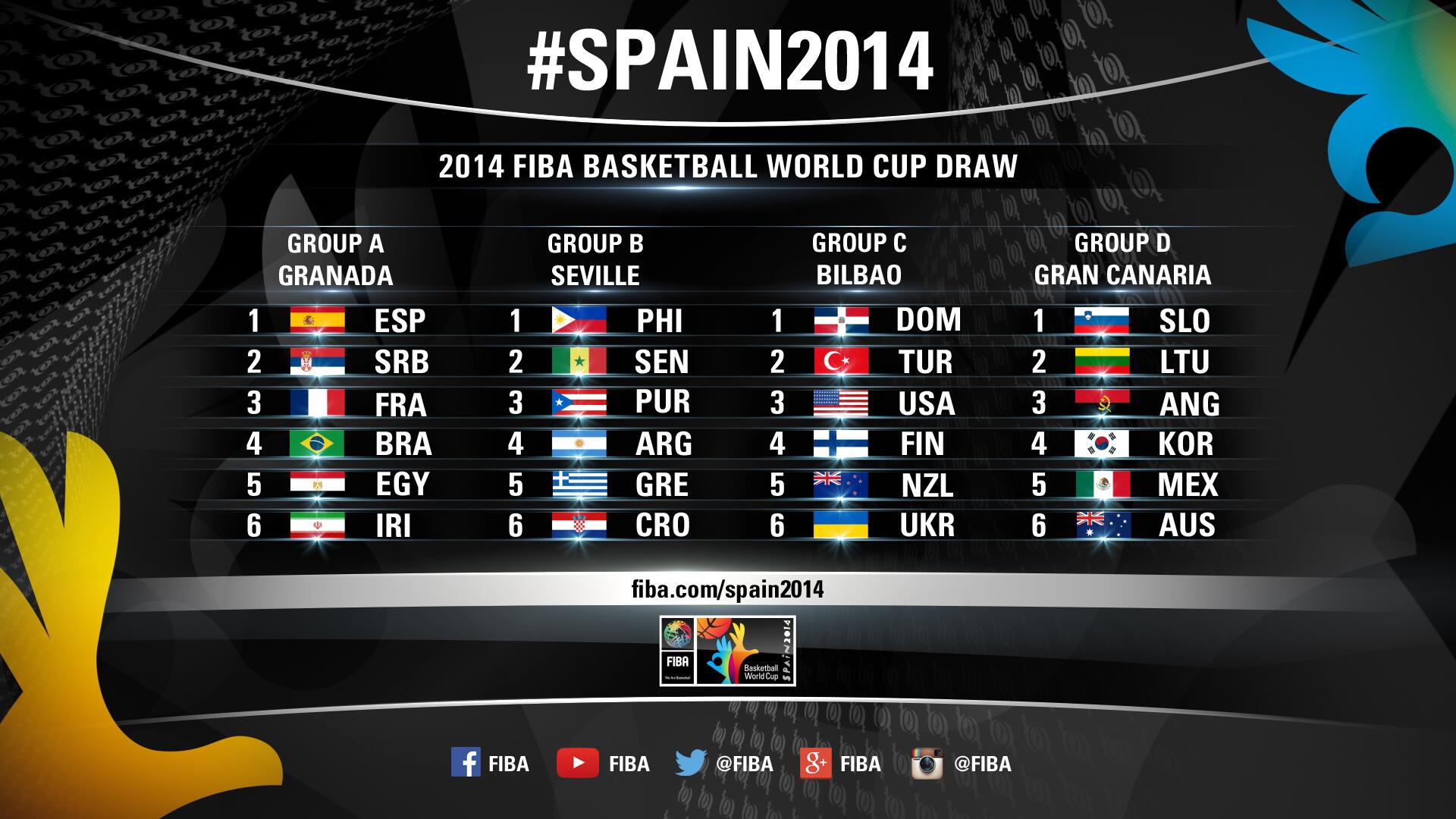 Croatia avoided a group of death, but landed what is by no means an easy group as the draw for the 2014 FIBA World Cup took place Monday afternoon in Spain. Croatia should receive plenty of American attention during the tournament, despite avoiding them in the draw, as up to three players may be headed to the NBA in the near future. Bojan Bogdanović is averaging 16 points per game in Euroleague this season and is expected to join the Nets in the summer. Additionally,  youngsters Dario Šarić and Mario Hezonja are projected as 2014 and 2015 lottery picks, respectively. The tournament will begin on August 30th and will conclude with the final on September 14th. 
Pot one of the draw consisted of the top four teams in the world, while pot six had the next four best, and the rest were divided by region. Ranked 16th in the world, Croatia were placed in the European pot (four). The best news for Croatia is there will be no United States or Spain to contend with in round one. However, in a format where the top four in each group advance to the final 16, teams two through six may be the most important ones to analyze for a side like Croatia.
Croatia find themselves in Group B, where the favorites will be Argentina (#3) and Greece (#5). Argentina are coming off of a 2012 South American Championship and a 4th place finish at the London Olympics. Croatia last met the Argentines in the 2008 Olympics, where the South Americans earned an easy 24 point victory. They are led by San Antonio Spurs guard Manu Ginobili and the Houston Rockets' Luis Scola. Greece has struggled as of late, going just 1-4 in Eurobasket 2013, including a double overtime loss to Croatia. Greece has three NBA players, including promising Bucks rookie, Giannis Antetokounmpo. The final three teams in the group are Puerto Rico (#17), Senegal (#41), and the Philippines (#34). Between the three, Puerto Rico's JJ Barea is the lone NBA player.