Real Madrid were looking good to win the Copa del Rey after exiting the Champions League semifinals to Borussia Dortmund earlier in the month.
It didn't happen.
Instead, crosstown rivals Atletico Madrid would score in extra time of the final for a 2-1 win, ensuring that the European giants would finish the season without any silverware, leaving many questions looming over next season as Mourinho will surely be gone and many other are rumored to be on their way out. 
Luka Modric was given the start for Real Madrid for the 12th time in 13 matches as they looked to earn their first trophy of the season. He stood out among his team of stars once again, bossing the midfield and controlling the tempo of the game. The game was not without controversy, with Real being shown five yellow cards and manager Jose Mourinho sent off for protesting to the 4th official. Luka was subbed off for Angel Di Maria at the start of extra time, after appearing to pick up a muscle strain in the final minutes.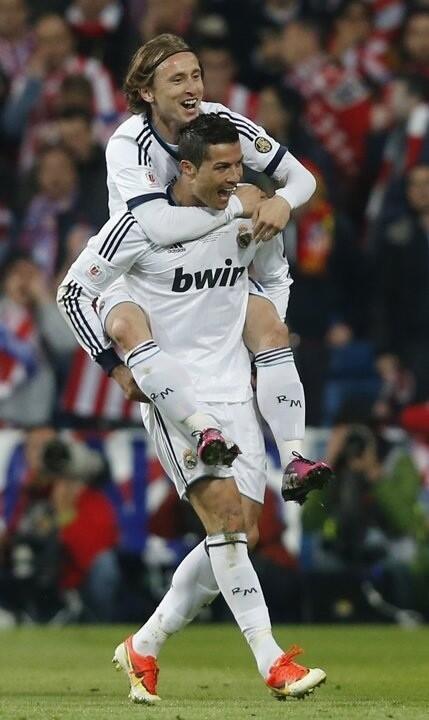 Luka celebrates with the opening goalscorer Cristiano Ronaldo