It's that time of year again. Rumors about players moving to new clubs have been swirling for months already and tons of transfers have already occurred around the world. For example, Ivan Rakitić moved back to Sevilla, Nikola Moro moved to Dinamo Moscow, and Ivan Perišić's loan with Bayern has ended and he has returned to Inter (at least for now). So, with this extended transfer window being officially open for about a month now, let's take a look at a few rumored transfers for some of our players and see if they might be a good fit.
Joško Gvardiol to Leeds United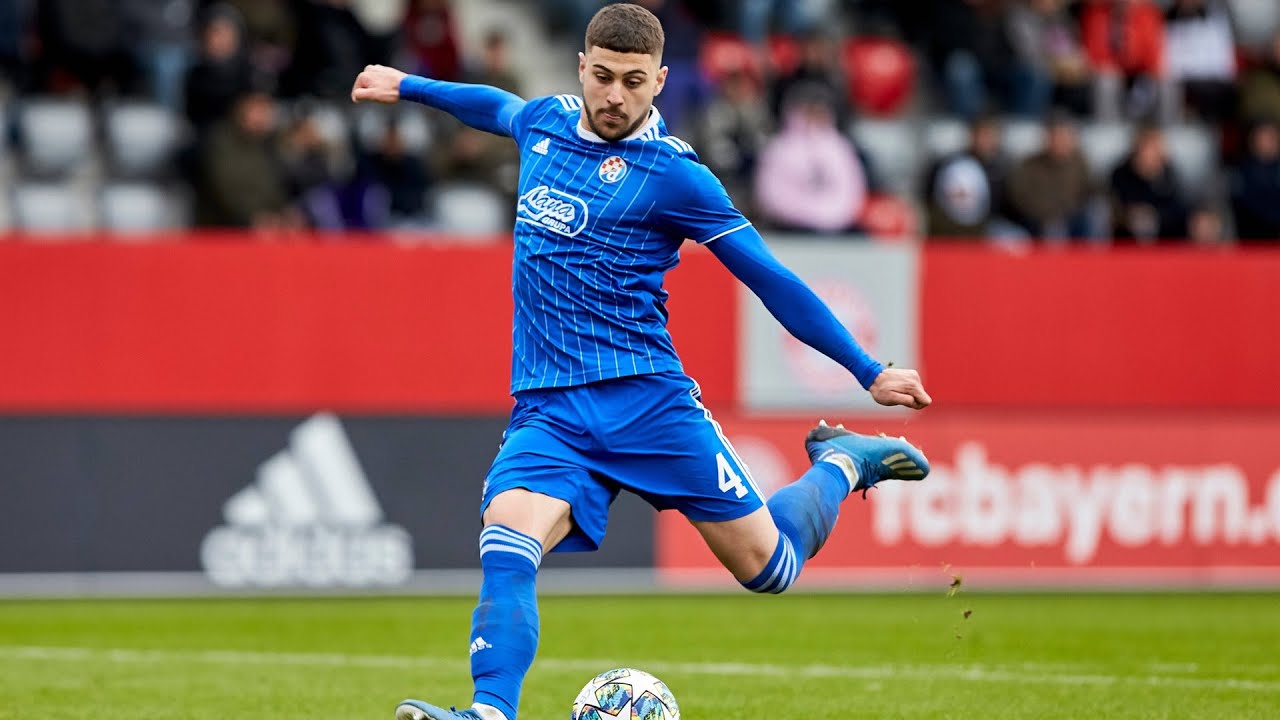 Let's start with one of the more known transfer rumors and one that is looking increasingly likely to happen. 18 year-old Joško Gvardiol has only been in Dinamo's first team for a little less than a year now, having made only 13 appearances for the senior side. However, his potential is undeniable. He is the definition of the modern center-back. He is good with the ball at his feet, has a nice range of passing, and his defensive awareness is spectacular for someone as young as he is. The rumor is that Leeds United has offered Dinamo somewhere in the range of 20 million euros. How he would fit into Leeds United is a bit tricky. Even though Leeds have only just been promoted back to the Premier League for the first time, they are still a very big club in England and have been spending a good bit on money in the transfer window bringing in the likes of Rodrigo from Valencia and center-back Robin Koch from Freiburg for close to 50 million euros. Gvardiol would likely either be a backup center-back behind Koch and team captain, Liam Cooper. There's also a chance of being the starting play left-back until possibly taking over a starting center-back spot. Would this move be good for Gvardiol? While this transfer could be somewhat worrying as some of our young guys leaving at a young age have not panned out, I'm inclined to believe in Joško. He is our biggest defensive talent, in my opinion, and has already shown his quality in the games that he has played. Staying at Dinamo for another year and starting most matches and possibly playing the Champions League would be good for him, but I don't think Leeds would be a bad move. Marcelo Bielsa is a very good manager and if a newly-promoted club is spending 20 million euros on an 18-year-old they must have a plan for him.
Nikola Vlašić to Napoli
Nikola Vlašić has been linked with a lot of clubs this summer with links to West Brom, Zenit, and Inter Milan all appearing over the last month or so. All transfer rumors involving Vlašić seem to have quieted down. But the rumor with the most coverage was a move to Napoli. Recently, Napoli has been looking to somewhat revamp their squad with the sale of Allan to Vlašić's former club Everton and the possibly sale of Kalidou Koulibaly to Manchester City. Vlašić has already had an interesting career at the young age of twenty-two. After not really getting a chance to showcase his talents at Everton, he has burst onto the scene in Russia with CSKA Moscow, becoming one of the best players in the league. He has started off the season hot with 3 goals and two assists in four matches, which has surely turned some heads of clubs around Europe. Would Vlašić fit in at Napoli? Hard to say. Vlašić is a very good player and his directness creates opportunities for himself and his teammates. Napoli does not really have anyone like him and it looks like they might need an attacking midfielder so this could be a good fit. One thing is for sure, Vlašić will not be in Russia for much longer. I could see him staying for one more season at most barring any major hiccups.
Bruno Petković to RB Leipzig
I think now is the time for Bruno Petković to leave Dinamo Zagreb and test himself in a bigger league. I personally think that Dinamo could have somewhat of a clear out after the Champions League qualifying campaign and with Petković, Mislav Oršić, and Dominik Livaković all ready to move on. After some time in Italy's Serie B and an unmemorable stint in Serie A, Petković returned to Croatia with Dinamo and revived his floundering career. Playing an important role in Dinamo's Europa League and Champions League campaigns in the last two seasons and earning himself a spot on the national team. He is now, in some people's minds, the best candidate to be the starting striker for the national team. Would a move to RB Leipzig be a good idea though? I say yes. Leipzig recently sold their star striker Timo Werner to Chelsea and have reportedly looked at Petković as an option. Leipzig is a team that thrives on buying younger players cheap and selling them for a profit. While Petković is almost 26-years-old and most people do not consider that a 'young' player. He is still a somewhat unestablished player and has room for improvement. Also, his play style does not revolve around speed and agility so he could play at a high level into his 30's. I just think the Bundesliga is a great league for tall, skillful strikers. And with Leipzig needing a striker, but not wanting to break the bank, why not give Petković a shot?
So that's just a few of the transfer rumors that I have seen making the rounds involving Croatian players. If you have seen any others that I might not have, I would love to hear about them in the comments.