Hajduk was in Gruda on Tuesday, a town 35 kilometers south of Dubrovnik, to train for their 1/8 finals HN Cup match with Treća Liga side Konavljanin on October 29th. Here's a few exclusive pictures I got my hands on from Hajduk's training session.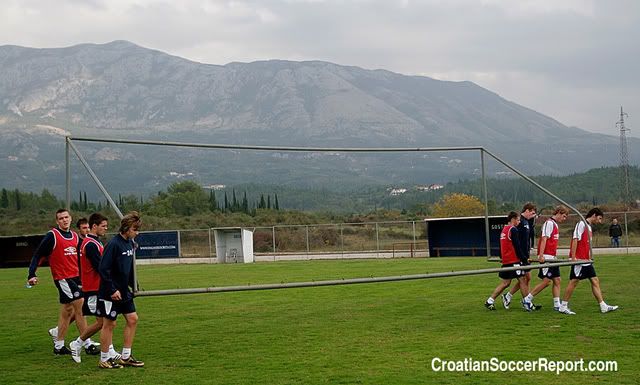 Young Hajduk players get stuck with returning a practice goal after a training session in Gruda. Notice that there is no net. The Prva Liga is sinking so quickly that not even Hajduk can get a proper training facility while on the road.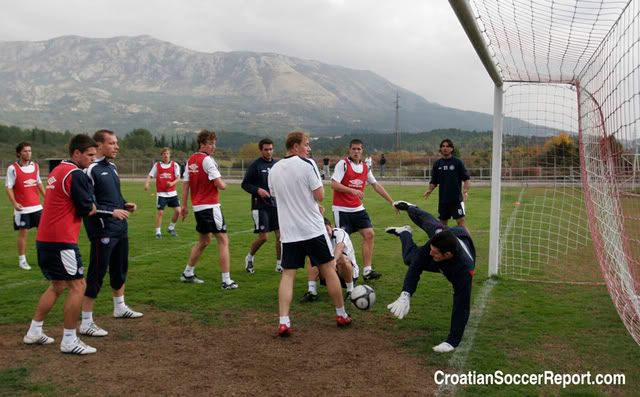 Hajduk players scrimmage with each other in preparation for what should be an easy win against Treća Liga Side, Konavljanin. Nikola Kalinić did not make the trip and will not play.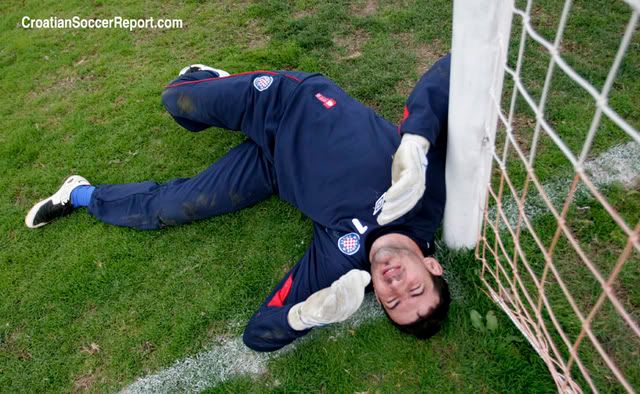 Hajduk goalie, Danijel Subašić, lies on his back after letting an easy ball get by him in practice.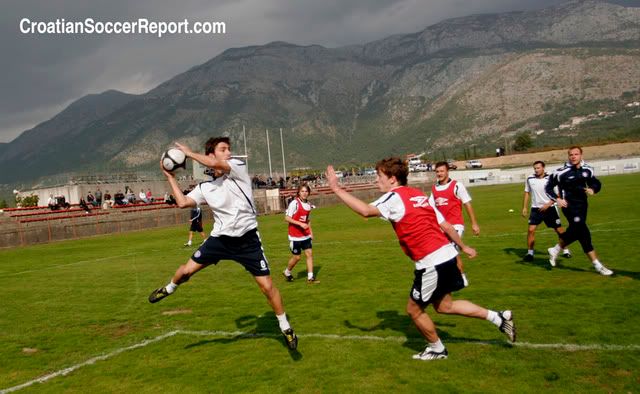 Hajduk ends the practice session with a friendly game of handball (rukomet), which is also a very popular sport in Croatia.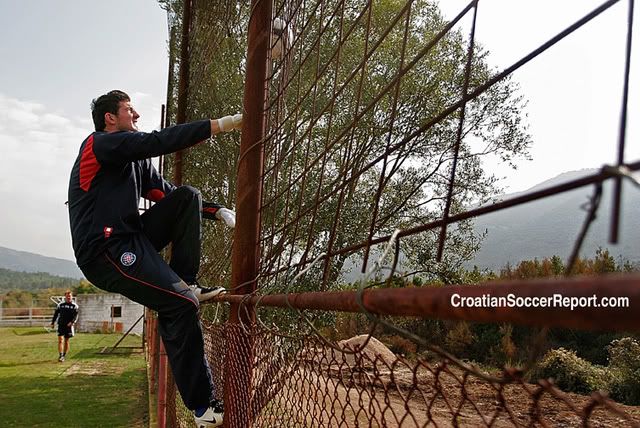 Hajduk goalie, Danijel Subašić, climbs an old, rusty fence to get a ball that got jammed in it during the practice session. I can guarantee you that we would never see the likes of Edwin van der Sar or Gianluigi Buffon have to climb a rusty fence during practice. Where are the ball boys Hajduk? I'm sure 5 Kune an hour will do!
PHOTOS BY BRANIMIR KVARTUČ