Germany
Ivica Olić continued what Mladen Petrić started last week for Hamburger SV; and that's scoring another fantastic goal for the BundesLiga side. With the match tied at 1-1 in the 74th minute, Olić ripped a shot from the corner of the penalty box which beat the Werder Bremen goalie high and far for the 2-1 win.
As much as I love seeing the two play well for HSV as they have been scoring fantastic goals recently, it crushes me to know that they can't duplicate their efforts for Croatia. Call it stage fright or call it the BundesLiga being over-valued, but the Olić-Petrić combination just hasn't cut it for Croatia.
Any thoughts on this? I mean look at this goal. Has Olić ever scored a goal like this for the Vatreni?
In other German BundesLiga news, Ivan Rakitić was back in action for Schalke playing the full 90 minutes as they beat Borussia Monchengladbach 3-1. 'Crazy' Joe Šimunić received yet another yellow card in Hertha Berlin's 3-2 win over Bochum and Robert Kovač served the last game of his suspension for receiving a red card 2 weeks ago. Borussia Dortmund beat Karlsruhe 1-0.
Netherlands
Danijel Pranjić did not score a goal for his SC Heerenveen side as the whole club went cold in a 6-0 loss to Twente Enschede. Pranjić has been playing fantastic ball for his Dutch club who now sit in 9th place and 7 points behind Eredivisie leaders AZ Alkmaar.
Dario Cvitanich is still nowhere to be found. He has not even been placed on the available substitution list for Ajax in recent weeks when Klass Jan Huntelaar has been unable to play, which surprises me. Can you say 'BUST' ladies and gentlemen?
England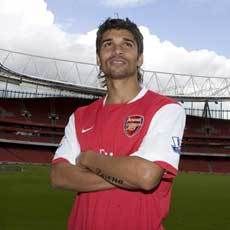 Eduardo return talks are really heating up now. He has been involved in light training exercises but Arsene Wenger released Monday that Eduardo is expected to join Arsenal teammates in full training in as little as a week. We all know that Arsenal desperately needs a morale boost; and hopefully Eduardo can give it to them when he finally makes his return.
Vedran Ćorluka helped Tottenham get back on track with a clean sheet 1-0 win over Blackburn on the weekend. Vedran of course played his usual 90 minutes while Luka Modrić sat out due to a minor knock he received in the Spurs previous game.
All the critics said Modrić was too small to play in the Premiership and now I'm starting to see that everything they said is quickly unfolding. Hopefully he's gotten all of his nerves under control playing under the bright lights of Britain and will come out strong in 2009 for Tottenham. I don't want to be hearing "MODRIĆ TO SIT OUT DUE TO MINOR KNOCK" again in the near future. I'd like to see him grow and prosper in the Premiership but I fear that anymore minor knocks will have him out the door.
France
Darijo Šimić and Nikola Pokrivač both played the full 90 for Monaco in an important 3-0 win over Le Mans to keep them well-clear of the drop zone.
Ivan Klasnić played 74 minutes for Nantes but could not muster up a goal as they lost 1-0 to Nancy. Klasnić has not yet scored this season for Nantes and has only 1 assist in 11 games. We can now officially put him on "BUST" alert after leaving Werder Bremen for the French league this past transfer window. Ouch!
Vedran Runje posted yet another shutout for Lens as their stint in French Ligue 2 looks to only be for one season as they currently lead the table. Looks like that pinky finger is doing fine Vedran. Maybe we'll see you between the pipes in a couple months in Andorra?
Italy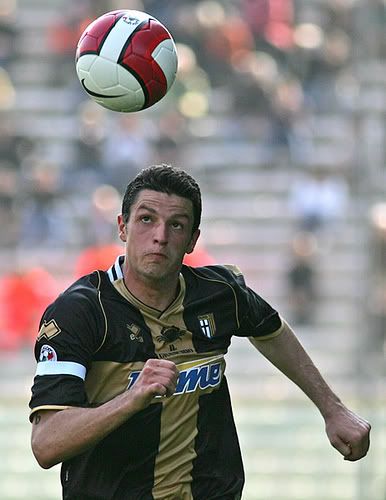 Igor Budan started for Palermo but only played the 1st half before being subbed at halftime in a 1-1 draw to Bologna. From all that I've seen in my soccer days, a striker being subbed at halftime is not a good sign. So stay tuned on a possible move for Budan in the upcoming winter transfer window. Keep your eye on the ball Igor and you should be fine.
Russia
Ivica Križanac and his Zenit St. Petersburg club put 3 past Stipe Pletikosa and Spartak Moscow for a 3-1 win. You can't really blame Pletikosa for any of the goals. The Spartak defense is horrible. But from goals scored against Pletikosa in this game as well as the last battle with England, it looks like players have figured Stipe out and shoot low and far when they have the chance. Pletikosa simply can't get down fast enough.
Check out Križanac's blunder on defense which leads to Spartak's only goal.