England
Luka Modrić and Vedran Ćorluka helped Tottenham secure a 2-0 win over West Ham United at Upton Park Monday night in yet another London derby. Ćorluka continued his usual stonewall defense as he played a bit more physical on the night. He was beat on a play early in the 2nd half in which he fouled a Hammers player just inches outside of the box. The scoreboard says it was a good foul.
As for Luka, he's definitely getting more comfortable; you can tell. In the 2′, Luka had an absolute gorgeous chance at goal from 16 yards out but kicked it right at the West Ham goalkeeper. From what I've seen, all of his shots from inside the box have skipped across the grass. He needs to learn to let 'em fly and rip the ball at will. As you see in the video, he played well.
As for Eduardo. Soon. Very soon. Until we see Wenger put him on the substitution list for a game (because I doubt he would start him) everything is speculation and rumor. My guess is first week of January. No better way for Dudu to start the new year than get back on the pitch.
Niko Kranjčar played the full 90 for Pompey in a 1-1 draw against West Brom. Be on the lookout, Niko hasn't scored a goal in a while and he's due.
Germany
The perpetual scoring attack of Ivica Olić and Mladen Petrić was once again in motion this week for Hamburg. On Thursday, the Croatian duo scored a goal each in a UEFA cup group match against Slavia Prague. Olić put one through in the 30th minute while Petrić netted a penalty in the last seconds of the game as the Slavia goaltender left the field after receiving a red card.
Later in the week, Hamburg took on FC Cologne in BundesLiga action. Petrić scored 2 more beautiful goals as Hamburg went on to win 2-1. These guys are absolutely on fire right now, not only scoring but complementing each other well on most of each other's chances.
The most concrete rumor floating around right now is that Olić will go to Bayern Munich during the winter transfer window. It's a good possibility as Bayern will be losing Podoloski and will need another strong striker to play along Italian, Luca Toni.
Ivan Rakitić and Robert Kovač had the week off respectively and Šimunić did in fact receive yet another yellow in Hertha's 1-0 loss to Schalke.
France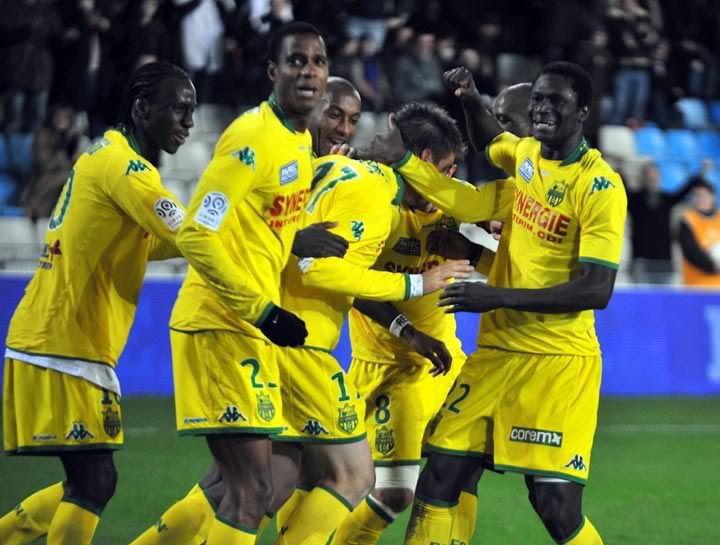 'Killer' is finally on the board! The Nantes striker put 2 in the back of the net Saturday night in a 2-1 win over French champions and current table leaders, Lyon. Klasnić scored an Olić-like rebound goal for his first before guessing the right way on a late minute penalty kick. Boy, did he look nervous before he took it though. Hopefully he can remain consistent for the rest of the season.
Netherlands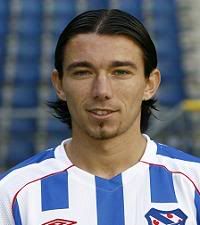 The big Croatian news revolving around Holland is that Pranjić might go to Ajax during the winter transfer window. They are the current leaders in the Danijel Pranjić sweepstakes right now but it is still too early to confirm anything as many clubs are still eyeing the Croatian.
Greece
Ante Rukavina scored the game-winning goal for Panathinaikos in the 83rd minute as they beat Xanthi Skoda 2-1. This is a good sign for Rukavina as he was subbed in at the 60 minute mark. It was a beautiful run that he made but boy was that ball close to hitting the post on its way in. Mario Galinović recorded the win as he played the entire game.
Spain
There's a Croatian striker in La Liga that we never talk about because he's never been capped by the national side, and his name is Mate Bilič. He's 28 years old and the only experience he has on the international level is playing 8 games for Croatia's U-21 team in 2000-2001 where he scored 4 goals. He currently plays for Sporting Gijon, who have just recently been promoted this season, where he is scoring goals left and right.
Bilić has scored 7 goals in the first 14 games of the season and is currently in the company of Lionel Messi, Kun Aguero, David Villa and Samuel Eto'o for La Liga goals this season. Just keep an eye out for him.
Mate scores (4′) the first goal in the video in a 5-2 loss to Atletico Madrid this past Saturday.
~Ante Kvartuč, reporting from his house in San Pedro