With world markets currently in distress and the global economy in complete turmoil, where can anyone turn to invest anymore? I've officially found you something if that's what you're looking for- especially if you're a Croatian soccer fan. I haven't discovered a place to invest; rather a person. And it wouldn't involve money, rather your energy and passion for the game of Croatian soccer while watching one of your own young and unknowns rise.
Peter Hazdovac is his name and he's still on fire. CroatianSoccerReport.com recently did a story on him and his stock has only skyrocketed since. Hazdovac has scored 4 goals in his last 2 Treća Liga games while playing for NK GOŠK Dubrovnik. He also scored the lone goal for GOŠK in a 4-1 loss to Dinamo Zagreb. Yes, the same Dinamo Zagreb that is currently leading the Prva Liga standings.
Sure, the Dinamo game was only a friendly and Hazdovac is tearing up a 3rd League which has never turned any heads- but then I ask: Why is Peter Hazdovac, an American-born 3rd League player, receiving so much love from Slobodna Dalmacija?
Hazdovac has been in SD twice in the past week; and they're not exactly small stories.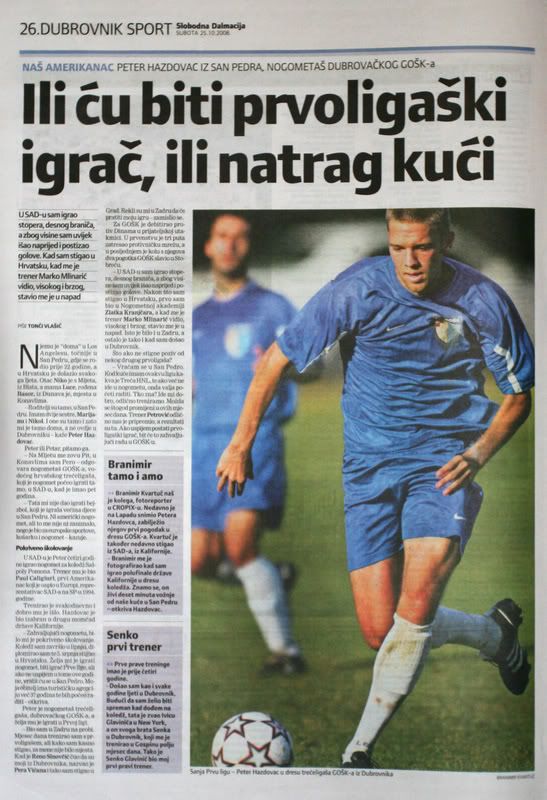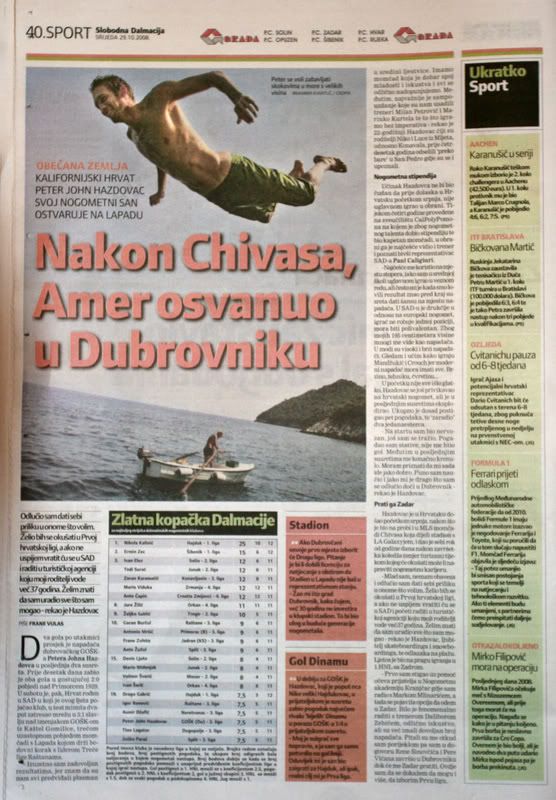 So I leave it up to my readers when I say: What do they know in Croatia about this kid that we don't right now? I can only report the scores and stats, but everything else is left to your interpretation.
Peter's next game is against Zagora next Monday. Zagora just defeated Karlovac, a 2nd League team, to qualify for the Croatian Cup quarterfinals. This should be Hazdovac's greatest test up to this point in his early Croatian soccer career as the winter break will soon be here; where he ultimately has another important decision to make. Stay or go.