Germany
Photo: Reuters/ MICHAELA REHLE
Super Mario Mandžukić and Bayern Munich continue to plow through the competition after registering a 3-1 win over Hamburger SV on Saturday. The former Dinamo Zagreb striker started and played the full 90 minutes in the win. Mario put Bayern on the board just before the halftime whistle by getting past the Hamburg defense and positioning himself perfectly in front of the goal to head home Rafinha's cross from the right side. Bayern enjoyed 75% possession but Mario only managed to put two shots on goal in the win. Fifa should come up with a final decision this week on the amount of games that Mario will sit out at the World Cup in Brazil.

Super Mario scores his 10th Bundesliga goal of the season.
PHOTO: AP/Kerstin Joensson
Milan Badelj started and did what he could for HSV but was pretty much invisible on the pitch. Milan made a couple of nice passes but it was all Bayern from start to finish. The former Dinamo Zagreb captain and HSV struggled to hold possession and couldn't get anything going against a far superior side. Milan went the distance for HSV in the loss. Ivo Iličević was not on the roster sheet for HSV.

PHOTO:Soccernews.nl
Wolfsburg continue to climb up the Bundesliga table after registering a 3-1 win over Stuttgart on Saturday. Ivan Perišić came on in the 71st minute and put the game out of reach by scoring just six minutes later. The former Hajduk Split took advantage of a defensive blunder as his first attempt was saved by Sven Ulreich, but the Stuttgart keeper couldn't hang on as Ivan followed the play for the easy tap in.

Ivica Olić started and played 80 minutes for Wolfsburg in the win. The Croatian international put on his usual performance of tireless hustle and frusterating the opposition keeper and defense. However, Ivica finished the match without attempting a shot in 80 minutes of play. With the win, Wolfsburg find themselves only three points out of a Champions League spot.

Ivan Perišić scores for Wolfsburg
Srdjan Lakić was left off the roster sheet for Frankfurt in a 1-0 win over Bayer Leverkusen.

SPAIN
Luka Modrić started for Real Madrid in their 2-2 draw with Osasuna on Saturday. Luka had a very productive match on both sides of the ball. He had a clear penalty denied by the referee, made six tackles, and completed 72 passes before he was sacrificed in the 65th minute after Real went down to ten men.
Penalty shout: 1:25
Ivan Rakitić missed out on Sevilla's 1-1 draw with Athletic Bilbao due to injury.
ENGLAND
Dejan Lovren played the full match for Southampton as they drew 1-1 with Newcastle United on Saturday. Lovren had seven clearances, 57 passes, created one chance, and was not at fault for Newcastle's goal. With just two points in the last five matches, Southampton have slipped to 9th in the Premier League.
Niko Kranjcar came on in the 54th minute of QPR's 2-0 win over Blackpool on Saturday. Both of QPR's goal were scored with him on the pitch and QPR continue to sit at the top of the Championship, with 42 points in 20 matches.
Nikica Jelavić was left on the bench in Everton's 4-1 win over Fulham.
FRANCE
Danijel Subašić started in net for Monaco, as his side won 2-0 over EA Guingamp after playing 75% of the match up a man. Subašić made three saves and picked up a yellow card in the 78th minute. It was Subasic's fifth clean sheet in a row, and Monaco have won all five matches. They remained second in Ligue 1 with the three points.
Saves: 1:00, 2:35 (Denis Svircic Commentating?!?)
RUSSIA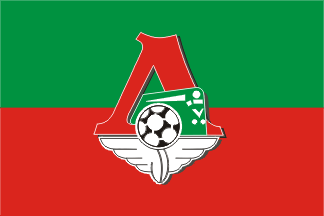 The Russian Premier League is on Winter Break until March.
Italy
Inter Milan continue to play the stop-go game with former Dinamo Zagreb midfielder Mateo Kovačić. Last week, Mateo got the start, but this week the 19-year-old looked on from the bench against Napoli. Mateo came on in the 61st minute of play with Inter already down 3-1. Things got worse for Mateo and Inter after Ricardo Alvarez was shown a second yellow card just ten minutes later. Mateo finished the match without a shot and just had a couple of touches on the ball. The Italians keep praising the Croatian international, but continue to bring him off the bench every other game. Josip Radošević looked on from the bench for Napoli in the win.

Šime Vrsaljko and Marko Livaja were left off the roster sheet for Genoa and Atalanta in a 1-1 draw on Sunday. Marko might be on his way out of Atalanta as several teams have inquired of his services in the past few weeks. Marko might be playing alongside Vrsaljko at Genoa or jump ship to Catania over the winter break. We will keep you posted with the latest rumors.
Ivan Kelava, Igor Bubnjić, and Frano Mlinar all looked on from the bench as Udinese fell 2-0 at home to Torino. Manuel Pamić failed to get off the bench for Chievo in a 1-0 loss to Sampdoria. With the game already decided(3-0 lead for Fiorentina), Ante Rebić came on in the 71st minute of play and got a few touches on the ball in a 3-0 Fiorentina win over Bologna on Sunday. Ante picked up a yellow card in the 79th minute of play.

Next Matches:
Tuesday, 12/17
Bayern München at Guangzhou(FIFA Club World Cup),
Wednesday, 12/18
Olímpic de Xàtiva at real Madrid(Copa del Rey), Racing Santander at Sevilla(Copa del Rey),
Friday, 12/20
Valenciennes at Monaco,
Saturday, 12/21
Mainz 05 at Hamburger SV, Udinese at Livorno, Sevilla at Villarreal,
Sunday, 12/22
Everton at Swansea, Tottenham Hotspur at Southampton, Wolfsburg at Borussia, Catania at Roma, Milan at Inter, Genoa at Bologna, Juventus at Atalanta, Real Madrid at Valencia,
~Ante Kvartuč and Denis Svirčić reporting from sunny Southern California, Zach Gilfix reporting from Minneapolis, MN